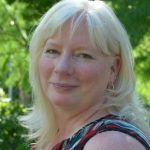 My name is Cheryl.  I love Carousels.  I also enjoy taking photos of nature to showcase the miraculous wonder of our Creator. Photos are available for purchase. Videos are available on YouTube. If you're interested in my thoughts (random at best), check out my Blog. Thanks for visiting.
Want to see what Rob's up to?  Check out Rob's Adventure here.
Have any questions or want to order a photo?
Click the button below.
Carousel's Corner Logo created together with @Jobbah